"Additive Manufacturing and Simulation Driven Design –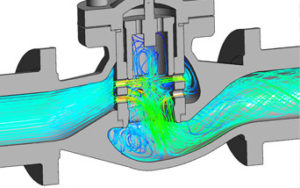 A New Competitive Edge in Aerospace and Defense"
AZ Chapter meeting in Tempe on July 13
Exceptional performance goals coupled with limited resources and increasing pressures to get parts to market quickly are driving adoption of innovative engineering design, product prototyping and validation as well as manufacturing techniques.
Conjointly deploying Simulation-based Design and 3-D printing provides an increasingly valuable pair synonymous with design performance validation and market-ready additively manufactured products.
Phoenix Analysis and Design Technologies (PADT) is the Southwest's largest provider of numerical simulation, product development and 3D Printing services and products. Please join us in Tempe, AZ on Thur, July 13, when Eric Miller, Co-Owner & Principal, PADT, will be elaborating on the techniques and tools that PADT deploys to help A&D companies make things better and more consistently.
The meeting is free for members and guests ($30 Early Bird for non-members, $40 after July 6). Limited to 25 attendees. For more information and to register to attend the meeting, go to http://adfazjul17.eventbrite.com.
Click here for more information about and to join The Aerospace & Defense Forum.
The Arizona Chapter of The A&D Forum is sponsored by Moss Adams and National Bank of Arizona.