"Taking Private Partnerships into Outer Space"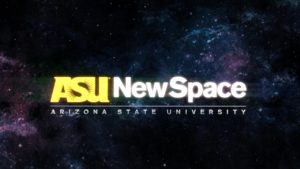 Arizona Chapter April 13, 2017 meeting
Tour of ASU Interdisciplinary Science and Technology Building IV
With ASU NewSpace and ASU Interplanetary Initiative
Presenters:
Scott Smas
Tess Calvert
Associate Professor Hongbin Yu
Assistant Professor Yuji Zhao
Professor Marc Mignolet
Arizona State University (ASU) researchers are changing how we explore the universe.
ASU NewSpace, the Space Technology and Science Initiative, is defining and transforming the future of academic-private space partnerships. These partnerships with space exploration science and technology companies, from small start-ups working on technology projects out of someone's garage to companies with thousands of employees designing and building new rockets, enable new avenues of research and development in space science, planetary science, and engineering at ASU.
Distinguished presenters will provide insights on a few campus-wide initiative level projects that demonstrate and highlight the goals, processes, interests, challenges and successes of creative and innovative partnerships. Attendees will have a firsthand opportunity to learn how small, agile, entrepreneurial companies and small, inexpensive devices are successfully shaping how we think, build, design and operate space-related projects and applications.
Agenda:
7:00 – 7:30am: Breakfast and Networking
7:30 – 7:45 am: ASU NewSpace
7:45 – 8:00 am: ASU Interplanetary Initiative
8:00 – 8:15 am: Associate Professor Hongbin Yu
8:15 – 8:30 am: Assistant Professor Yuji Zhao
8:30 – 8:45 am: Professor Marc Mignolet
8:45 – 9:00 am: Tour of 1st floor lab and mission operations center
The meeting is free for members and guests ($30 Early Bird for non-members, $40 after April 6). For more information and to register to attend the meeting, go to http://adfazapr17.eventbrite.com.
Click here for more information about and to join The Aerospace & Defense Forum.
The Arizona Chapter of The A&D Forum is sponsored by Moss Adams and National Bank of Arizona.