"Airbus, a brief history of the company and the UH-72A (Lakota)"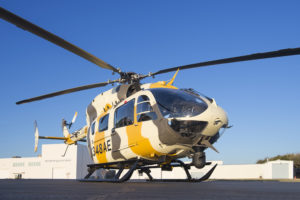 Dallas-Ft. Worth Chapter July 13 meeting
Airbus Helicopters is not very well known in the local area. Join us in Arlington, TX on Thur, July 13, 7:30–9:00am (networking and breakfast at 7am), when Lloyd Reaves, Chief Engineer Completions, Airbus Helicopters, Inc. will delve a little into the history of the company starting back at Vought Helicopters up through today's Airbus. The presentation also gives emphasis on the UH-72 Lakota program. This program has delivered over 400 aircraft to the US Army and Army National Guard on time and on budget.
The meeting is free for A&D Forum members ($30 for non-members until July 6. For more information and to register to attend the meeting, go to https://adfdfwjul17.eventbrite.com.
Click here for more information about and to join The Aerospace & Defense Forum.
The Dallas-Ft. Worth Chapter is sponsored by BellNunnally and the University of Texas at Arlington Research Institute (UTARI).