"Build a Better Economic Future for LA Aerospace"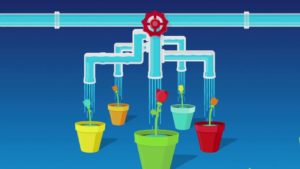 Los Angeles Chapter meeting on June 16
The Mayor's Office of Economic Development (MOED) advances Los Angeles by developing sound policies, creating strategic partnerships, prioritizing investments and delivering key services that will accelerate pathways to economic opportunity.
Join us in Los Angeles on Friday, June 16, 7:30–9:00am, when Deputy Mayor Chan, who heads MOED, will describe how MOED is working to extend & expand the current economic cycle to create the longest & biggest economic boom. He will also highlight the free city programs and tools available to local businesses to help them grow.
The meeting is free for members & $40 for non-members ($30 Early Bird until June 9). For more information and to register to attend the meeting go to http://adflajun17.eventbrite.com.
Information about joining The A&D Forum is at http://aerospacedefenseforum.org.
The Los Angeles chapter of The Aerospace & Defense Forum is sponsored by Moss Adams, Jeffer, Mangels, Butler & Mitchell, InVista Associates, and the 62 Mile Club