"Hardware Entrepreneurship in Los Angeles"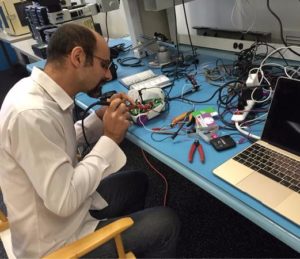 Los Angeles Chapter meeting on August 18
Los Angeles is a hotbed for hardware entrepreneurship thanks to the existing manufacturing base and a growing startup ecosystem. To further help with these efforts, new services are popping up like hacker spaces, co-working spaces, and hardware accelerators. Established companies are beginning to recognize the value of this environment and establishing partnerships to stay on the pulse.
Join us in Los Angeles on Friday, August 18, 7:30–9:00am, when Shaun Arora, Co-Founder and Managing Director, Make in LA will discuss how hardware entrepreneurship happens in Los Angeles and how your company can tap into this innovation process.
The meeting is free for members & $40 for non-members ($30 Early Bird until August 11). For more information and to register to attend the meeting go to http://adflaaug17.eventbrite.com.
Information about joining The A&D Forum is at http://aerospacedefenseforum.org.
The Los Angeles chapter of The Aerospace & Defense Forum is sponsored by Moss Adams, Jeffer, Mangels, Butler & Mitchell, InVista Associates, and the 62 Mile Club