"How to Defend Against Economic Espionage"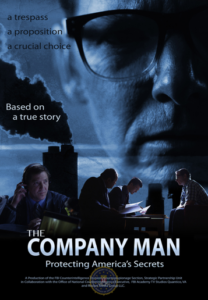 Los Angeles Chapter meeting on February 17
You've taken all the recommended cybesecurity actions. You have secured ITAR areas. And you welcome tours by potential global customers and suppliers to show off your unique capabilities. Did you know that you could be losing valuable IP just by granting permission to "may I touch"?
Join us in Los Angeles on Friday, Feb 17, 7:30–9:00am PDT, when we will screen a film produced by the FBI followed by comments by FBI Special Agent Cheny Mak.
Economic espionage is real and securing the information that makes your corporation relevant is essential for its survival.
The meeting is free for members & $40 for non-members ($30 Early Bird until February 10). For more information and to register to attend the meeting go to http://adflafeb17.eventbrite.com.
Information about joining The A&D Forum is at http://aerospacedefenseforum.org.
The Los Angeles chapter of The Aerospace & Defense Forum is sponsored by Moss Adams, CohnReznick, Jeffer, Mangels, Butler & Mitchell, InVista Associates, and the 62 Mile Club