"Supply Chain Trends in the Scheduled Airline Sector"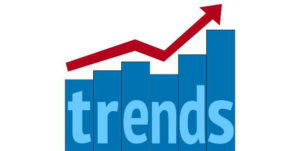 Los Angeles Chapter meeting on May 19
Join us in Los Angeles on Friday, May 19, 7:30–9:00am, when Dave Hopkins, Chief Executive Officer, Air Transport Business Development, Inc. will discuss supply chain trends that he sees in the scheduled airline sector, which is high value/high utilization industry, trickling down to the rest of the aviation and general aviation sectors. He also will focus on capturing the services business of a product lifecycle, packaging products and services into a holistic package (branding, service package as having added value to the customer, e.g. extended life, increased asset value, increased reliability).
The meeting is free for members & $40 for non-members ($30 Early Bird until May 12). For more information and to register to attend the meeting go to http://adflamay17.eventbrite.com.
Information about joining The A&D Forum is at http://aerospacedefenseforum.org.
The Los Angeles chapter of The Aerospace & Defense Forum is sponsored by Moss Adams, Jeffer, Mangels, Butler & Mitchell, InVista Associates, and the 62 Mile Club