Tour of Virgin Galactic Long Beach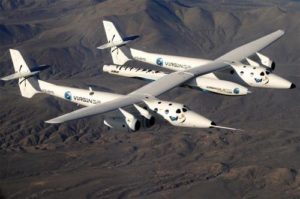 Aerospace & Defense Forum Los Angeles Chapter Meeting on July 15
Virgin Galactic, the privately-funded space company, leases a 150,000 square foot facility in Long Beach that houses design and manufacturing of the company's small satellite launch vehicle, LauncherOne.
LauncherOne is a new two-stage orbital launch vehicle being designed by Virgin Galactic specifically to launch commercial or governmental satellites that weigh 500 pounds (225 kilograms) or less. Much like SpaceShipTwo, the company's reusable vehicle for space tourism, LauncherOne is designed to be launched from the WhiteKnightTwo carrier aircraft, giving customers the ability to avoid crowded and expensive launch ranges while also picking the launch location best suited for their mission.
Please join us in Long Beach on Friday, July 15, 2016, 8:00am – 10:00am for a tour of this exciting facility.
The meeting is free for A&D Forum members and $40 for non-members ($30 Early Bird until June 24). Non-US citizens are welcome. Registration is required and closes 8am July 1. For more information and to register to attend the tour go to https://adflajul16.eventbrite.com.
Information about joining The A&D Forum is at http://aerospacedefenseforum.org.
The Los Angeles chapter of The Aerospace & Defense Forum is sponsored by Moss Adams, CohnReznick, Jeffer, Mangels, Butler & Mitchell, the 62 Mile Club, and UK Trade & Investment.