"How to break into the OEMs and Tier 1s as a small business"
Orange County Chapter meeting on October 5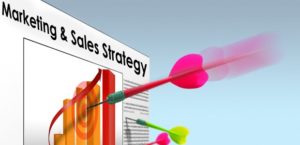 Westworld Associates was formed in 1978 by a retired executive from Lockheed. The primary purpose was to provide sales and marketing services to companies with a desire to expand their customer base as well as to grow their current customer base within the US aerospace and defense industries.
The idea was to offer a cost-effective alternative to exploring new opportunities within the US aerospace and defense industries.
The company works directly with their clients to help develop sales and marketing plans with a focus on target customers, programs, key decision makers and execution strategies.
Today the team at Westworld Associates continues to provide support in the development of sales and marketing plans with the inclusion of certain markets in Europe and Asia.
Join us in Irvine on Thursday, October 5, 7:30– 9:00am, when Robbie Robinson, CEO of Westworld Associates will discuss the company's approach to penetrating new customers within the US, European and Asian aerospace markets with a focus on the aerostructures segment of the industry.
The meeting is free for members ($40 non-members). Click here to register to attend the meeting
Information about joining The A&D Forum is at http://aerospacedefenseforum.org.
The Orange County chapter is sponsored by D.A. Davidson & Co., Moss Adams, Hein & Associates, and Verify.