"What's Your Supply Chain IQ?"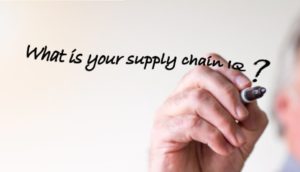 Orange County Chapter meeting on June 1
As the industry continues to enter into the 2nd Golden Age of Aviation, how are you preparing your business, and what steps are you taking to ensure you're a part of the future supply chain ecosystem? You might be surprised how that future ecosystem might look, and what steps you should be taking today.
Join us in Irvine on Thursday, June 1, 7:30– 9:00am, when Dustin Tillman, CEO, Elite Aerospace Group will describe what he sees and how he is preparing his company to thrive in that future.
Free for members ($40 non-members). Click here to register to attend the meeting
Information about joining The A&D Forum is at http://aerospacedefenseforum.org.
The Orange County chapter is sponsored by D.A. Davidson & Co., Moss Adams, Hein & Associates, and Verify.