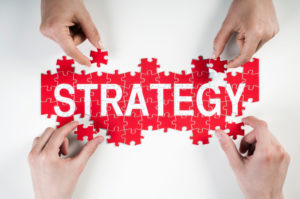 "Strategy: Is It Time for a Gut-Check?"
San Diego Chapter meeting on September 27
Are you frustrated by the plateaus you have reached with your business and just can't seem to figure out how to get to the next level?
Please join us on Tuesday, September 27 (networking: 5:30-6:15pm, meeting: 6:15-7:45pm PST), when Timothy Gendreau and Susan Wayo of The Gendreau Group will take us through a "Strategic Gut-Check", which will have you begin to view your business and strategy through a different lens. In this presentation, you will learn what strategy is and what it is not. You will be provided with valuable insights into revenue and growth strategy support and gain a better understanding as to the:
• Failures of Strategic Thinking
• Failures of Strategy Development
• Failures of Strategy Execution
The A&D Market over the last thirty to forty years has been very dynamic with many changes to structure, companies and business models.
In this current era of sequestration, budget uncertainties and shifting priorities; how we define strategy, how we can look at strategy, and the consequences of poorly conceived or poorly executed strategies will ultimately determine the rate of our growth or our decline.
Benefits of attending:
• Understanding the difference between strategy and planning
• Understanding the 5 critical questions for any business strategy
• Learning the difference between obstacles and roadblocks
• Beginning to understand how to grow revenues from existing technologies, products, services and markets
• Get an idea how much money your company is leaving on the table
The meeting is free for members & $40 for non-members ($30 Early Bird until September 20). For more information and to register to attend the meeting go to http://adfsdsep16.eventbrite.com.
Information about joining The A&D Forum is at http://aerospacedefenseforum.org.
The San Diego chapter is sponsored by Moss Adams, Bank of America Merrill Lynch, LevitZacks, and Sheppard Mullin Richter & Hampton.