A Special Tour of Robinson Helicopter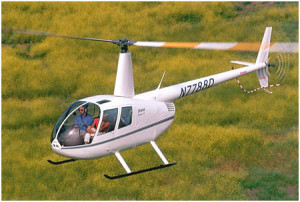 A&D Forum Tour in Torrance, CA on February 7 and 9
Founded in 1973 by Frank Robinson, Robinson Helicopter employs approximately 1000 employees and is currently the world's leading manufacturer of civil helicopters. In addition, Robinson has a factory overhaul program for older aircraft and conducts monthly safety courses for helicopter flight instructors and maintenance technicians. A network of more than 400 service centers provide world-wide service and support.
Located in Southern California, Robinson's factory was designed and built for helicopter manufacturing. The facility is equipped with the latest state-of-the-art machinery, including CNC (computer numerically controlled) machining centers and CMM (coordinate measuring machines). To maintain the highest quality, most operations including welding, machining, assembly, painting and flight testing are performed at the Torrance facility. In 2010 Robinson added 133,000 sq feet of manufacturing space bringing the company's total manufacturing space to 617,000 sq feet.
There are two tour dates available: February 7 and February 9. Both days the tours will start at 1pm sharp (please check-in by 12:45).
The event is free for A&D Forum members and $40 for non-members ($30 Early Bird until January 31). For more information and to register to attend either of the tours, go to http://adfsbfeb717.eventbrite.com or http://adfsbfeb917.eventbrite.com
Click here for more information about and to join The Aerospace & Defense Forum.
The South Bay Chapter of The Aerospace & Defense Forum is sponsored by Moss Adams, California United Bank, Community Bank, and California Manufacturing Technology Consulting.