"Lessons Learned in A&D Sales & Marketing"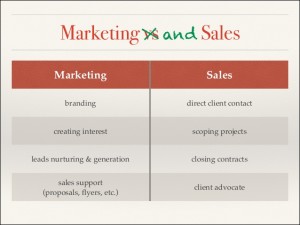 South Bay (CA) Chapter January 13 meeting
The A&D market over the last thirty to forty years has been very dynamic with many changes in structure, companies and business models. Sales today is much more complex and involves a number of factors beyond price, quality, and on-time delivery. However, despite the very dynamic nature of the market, there are some simple lessons and basics that are always there.
Please join us in Torrance, CA, on Wednesday, January 13, 2016, 7:30am – 9:00am PDT (networking at 7:00am), when a panel of three sales and marketing VPs (David Conrad, Zodiac Water & Waste Aero Systems; Jason Childs, Esterline Technologies Corporation; Jon Chakerian, Aerospace Engineering Corp.; Ivan Rosenberg (Moderator), Frontier Associates, Inc.) will share with you some of the basic lessons and ideas they have learned along the way in decades-long year careers working for both large and not so large A&D companies. The panel will also share some observations about how the market is changing and the need for sales and marketing to adapt and change.
We anticipate a lively, valuable and interactive exchange between panelists and between the panel and attendees. If you are in sales & marketing, this is an event not to be missed!
Attendance is open to all. The meeting is free for A&D Forum members and $40 for non-members ($30 Early Bird until January 6). Advanced registration is required. Advanced registration is required. or more information and to register to attend the meeting or for the waitlist, go to http://adfsbjan16.eventbrite.com.
Click here for more information about and to join The Aerospace & Defense Forum.
The South Bay Chapter of The Aerospace & Defense Forum is sponsored by Moss Adams, Aerospace Engineering Corp., Community Bank, and California Manufacturing Technology Consulting.