"SoCal M&A Trends and Perspectives"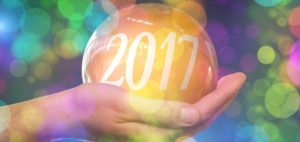 A&D Forum Meeting in Torrance, CA on May 10
The M & A activity involving aerospace and defense companies in North America averaged 69 transactions per quarter from Q1 2015 to Q2 2016. Then it spiked to over 100 acquisitions in each of the last two quarters of 2016. Why the uptick in M & A activity? What has been the recent M & A activity level in Southern California? What is the expected trend in the future?
Please join us on Wed, May 10, 7:30-9:00am in Torrance, CA when Massimo Masini (SVP/GM, TECT Aerospace), David Patterson (CEO, Aerospace Manufacturing & Engineering), and Paul Weisbrich (Managing Director, D.A. Davidson & Co.) will share with you some of the recent lessons they have learned and trends they see from their own unique perspectives on the local M & A market. Along with these lessons learned, they will also share some observations about current valuations and multiples, sectors that have been the most prominent targets and what acquirers are looking for in a company.
The event is free for A&D Forum members and $40 for non-members ($30 Early Bird until May 3). For more information and to register to attend go to http://adfsbmay17.eventbrite.com.
Click here for more information about and to join The Aerospace & Defense Forum.
The South Bay Chapter of The Aerospace & Defense Forum is sponsored by Moss Adams, California United Bank, Community Bank, and California Manufacturing Technology Consulting.