Tour of March Air Reserve Base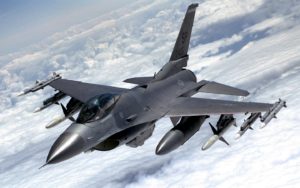 South Bay Chapter Meeting in Riverside County on June 8
Have you ever seen a C-17 up close and personal? What about a KC-135 or a F-16 Fighting Falcon? Join us for a tour of March Air Reserve Base in Riverside County. This is a 4 hour tour which will take us to points of interest on the base, including a C-17 Globemaster III, KC-135 Stratotanker, and F-16 Fighting Falcon.
The tour is on Wednesday, June 8, 9am-1pm, including lunch. See the meeting notice for details.
The meeting is free for everyone. Advanced registration is required. For more information and to register to attend the meeting, go to http://adfsbjun16.eventbrite.com. Registration ends at 8am on Wednesday, June 1.
Click here for more information about and to join The Aerospace & Defense Forum.
The South Bay Chapter of The Aerospace & Defense Forum is sponsored by Moss Adams, Community Bank, and California Manufacturing Technology Consulting.