"What Aerospace Suppliers Need to Know about Cloud Computing"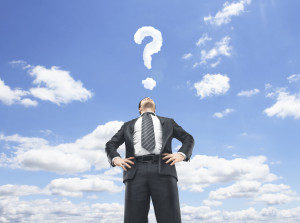 Aerospace & Defense Forum Meeting in Torrance, CA on October 13
Most of us have heard of "the cloud," but for many the whole concept is still surrounded by confusion. This session seeks to clarify a range of key ideas and principles around Cloud Computing and help you make sense of it all. This is an issue that aerospace suppliers and organizations will continue to grapple with even more in the coming months and years, so we are offering this presentation to help prepare you better for that journey.
Cloud computing enables a fundamental paradigm shift in how businesses deploy and deliver computing services. In order to appreciate the true value of the cloud, it is important to fully understand some of the myths surrounding its adoption. This session will also clarify the confusion surrounding many of those myths.
Please join us in Torrance on Thursday, October 13, 2016, 7:30am – 9:00am PDT (networking at 7:00am), when Aaron Johnson, Business Development Manager, Tribridge and Gary Rubenstein, Managing Partner, Rubenstein / Justman Management Consultants, will address these and other questions. Aaron will be discussing these concepts in general terms and not focusing on any one option or offering. A number of Gary's clients have deployed solutions in the cloud, and he will offer a perspective on how to approach a cloud deployment of a solution if you ever face that kind of initiative within your operation.
The meeting is free for A&D Forum members and $40 for non-members ($30 Early Bird until October 6). Advanced registration is required. For more information and to register to attend the meeting, go to http://adfsboct16.eventbrite.com.
Click here for more information about and to join The Aerospace & Defense Forum.
The South Bay Chapter of The Aerospace & Defense Forum is sponsored by Moss Adams, Community Bank, and California Manufacturing Technology Consulting.