"Cybersecurity Update: Latest Impacts on Aerospace & Defense"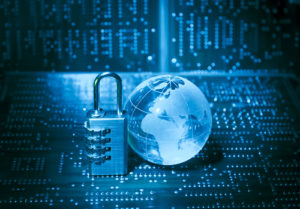 Arizona Chapter March 9, 2017 meeting
Information security is on the top of many organizations list of priorities to address in 2017. In order to make the most use of limited Information Security budgets, it is critical to know what threats are the most prevalent and which are having the most impact in the Aerospace and Defense industry. It is also imperative to understand what can be done about these threats.
Please join us in Phoenix, AZ on Thur, March 9, when Brandon Gunter, Senior Manager Information Security Services at Moss Adams Advisory Services, will also discuss some of the industry and governmental standards and regulations as well as how organizations will need to change the way they do business to meet the new standard.
The meeting is free for members and guest ($30 Early Bird for non-members, $40 after March 3). For more information and to register to attend the meeting, go to http://adfazmar17.eventbrite.com.
Click here for more information about and to join The Aerospace & Defense Forum.
The Arizona Chapter of The A&D Forum is sponsored by Moss Adams and National Bank of Arizona.