D.A. Davidson is one of the largest full-service investment banks serving the middle market. We advise clients in a wide range of industries and provide a full range of advisory and execution services in the areas of mergers and acquisitions, public and private equity offerings, senior and subordinated debt financings, financial restructurings and fairness opinions.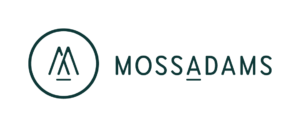 Moss Adams is the largest accounting and consulting firm headquartered in the West Coast and the 11th largest in the United States. Moss Adams provides accounting, tax, and consulting services to public and private middle-market enterprises in numerous industries, including manufacturing and distribution, and aerospace, among others. Founded in 1913 and headquartered in Seattle, Washington, Moss Adams has 21 locations in Washington, Oregon, California, Arizona, New Mexico, and Kansas. Moss Adams has two affiliated companies—Moss Adams Capital LLC and Moss Adams Wealth Advisors LLC—that allow us to offer our clients additional services such as investment banking and asset management, should they require or request them. In addition, Moss Adams provides consulting services in a variety of areas, including information technology, litigation support, business planning, mergers and acquisitions, wealth management, corporate finance, and valuations.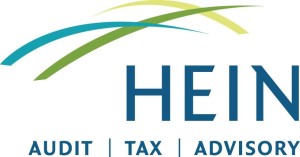 With offices in Denver, Houston, Dallas, and Orange County, Hein has provided accounting and advisory services to public and private companies in a variety of industries across the country and throughout the world for more than 30 years.
– Hein Is Easy to Work With: Hein partners and managers are visible and involved, and believe working face-to-face is the best approach. We are easy to reach, giving you comfort in knowing you won't be left with unresolved needs.
– Knowledge Sharing is One of Hein's Greatest Value-Drivers: Our clients gain knowledge by working closely with Hein teams. We readily share our industry depth and best practices with one another and with you. By sharing our knowledge, we enable you to make better decisions.
– Every Client is Important to Hein: Every Hein client receives a high level of service deeply rooted in integrity, attentive listening, and respect. We believe your perspectives and points of view are important in achieving the best outcomes.
– Hein Gives Clients Peace of Mind: Hein is known for meeting its commitments. As a client, you benefit from our highly skilled resources and expert and independent guidance on simple to the most complex issues. You can count on Hein teams to get work done completely and on time.

Verify, Inc. is a leading provider of supplier performance management services for aerospace, high-technology, and quality critical applications. Since 1976, Verify's supplier quality assurance and supplier delivery assurance services have improved supplier and program performance by helping customers receive quality product on-time from suppliers. Headquartered in Irvine, California, with regional offices located throughout America, Europe, and Asia, Verify's network of quality and technical professionals are deployed at over 7,000 supplier locations covering over 43 countries. For more company information, visit vscnet.com.