San Diego Chapter Sponsors

Sheppard Mullin has over 625 lawyers in 16 domestic and international offices. Our attorneys in the Aerospace, Defense and Government Services Task Force bring together over a century of experience in this industry to assist clients in transactions, financings, litigation and the maze of procurement and export control laws. Sheppard Mullin has one of the top government contracts practices in the country, representing domestic and foreign suppliers at all levels and commercial enterprises that do business around the world with any governmental agency. Our skills and industry focus in ADG enable Sheppard Mullin to assist our clients in achieving their success.

At LEVITZACKS, we do not believe in taxing your time with an abundance of details about topics most people wish to avoid.
Instead, our philosophy is to offer you, under the umbrella of our prominent, full-service firm:
• Dedicated and caring management and professional support team
• Timely response to your needs and queries
• Unparalleled expertise and experience
• Creative approach to solving problems
• Comprehensive strategy to address your accounting and tax concerns
• Straightforward and dependable counsel
• Highly personalized service
• Impeccable ethics and professional integrity
• Unmitigated reliability and accountability
• Keen attention to details
• Proven commitment to our Clients
Our clients benefit from more shareholder involvement; higher engagement team continuity; unmatched technical expertise; and unique resources providing breadth and depth from a local firm including two on-staff tax attorneys, a Certified Fraud Examiner, and an Accredited Senior Appraiser.
Our Clients trust us because, since 1964, we have earned their trust.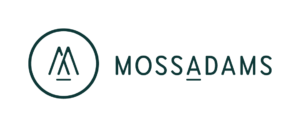 Moss Adams is the largest accounting and consulting firm headquartered in the West Coast and the 11th largest in the United States. Moss Adams provides accounting, tax, and consulting services to public and private middle-market enterprises in numerous industries, including manufacturing and distribution, and aerospace, among others. Founded in 1913 and headquartered in Seattle, Washington, Moss Adams has 21 locations in Washington, Oregon, California, Arizona, New Mexico, and Kansas. Moss Adams has two affiliated companies—Moss Adams Capital LLC and Moss Adams Wealth Advisors LLC—that allow us to offer our clients additional services such as investment banking and asset management, should they require or request them. In addition, Moss Adams provides consulting services in a variety of areas, including information technology, litigation support, business planning, mergers and acquisitions, wealth management, corporate finance, and valuations.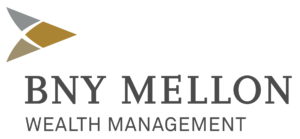 BNY Mellon Wealth Management is among the nation's leading wealth managers, with more than 225 years' experience in providing investment management, wealth and estate planning, and private banking services to financially successful individuals and families, family offices, charitable gift programs, endowments and foundations. It is among the nation's top 10 wealth managers with an extensive network of offices in the U.S. and internationally.
Specialties: BNY Mellon Wealth Management's expert capabilities encompass all areas of wealth management and are grounded in centuries of experience. We thoughtfully integrate our capabilities in a way that makes sense for each client, continually expanding our resources to meet future client needs.
Our capabilities include:
• Investment Management
• Wealth and Estate Planning
• Private Banking
• Asset Servicing and Information Management
—Ranked the 7th Largest Global Asset Manager by Pensions and Investments in 2016
—Named Top U.S. Private Bank by Family Wealth Report in 2016
—Ranked the 8th Largest U.S. Wealth Manager by Barron's in 2016