Tour of ASU Interplanetary Initiative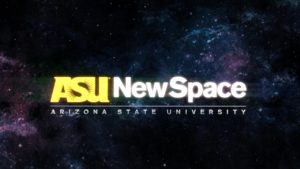 Arizona Chapter Aril 13, 2017 meeting
The Mission of The ASU Space Technology and Science (or "NewSpace") Initiative is to establish and foster partnerships between ASU and next-generation non-governmental space exploration science and technology companies and programs (the NewSpace sector). The partnerships forged by ASU NewSpace will enable new avenues of research and development as well as new opportunities for student engagement. The Initiative will be a precursor to a NewSpace Institute that could bring together established programs in space science, planetary science, and engineering at ASU to define and transform the future of academic-private space partnerships.
Please join us in Tempe, AZ on Thur, April 13, when members of the Newspace Initiative will provide an overview of projects that are focused on space science, technology and exploration, followed by a facility tour.
The meeting is free for members and guests ($30 Early Bird for non-members, $40 after April 6). For more information and to register to attend the meeting, go to http://adfazapr17.eventbrite.com.
Click here for more information about and to join The Aerospace & Defense Forum.
The Arizona Chapter of The A&D Forum is sponsored by Moss Adams and National Bank of Arizona.