"Defense Industry Outlook and Trends"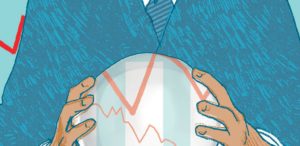 Los Angeles Chapter meeting on March 17
With decades of service to our country in the armed forces, government, and in industry, General Bob Edmonds will share his insights on a range of defense topics, including:
• Overview of the state of global security / threats
• Outlook for the defense budget and spending
• Perspective on the early days of the new administration and impact on defense
• Perspectives on key programs, including the F-35
• Future trends in defense technology
Join us in Los Angeles on Friday, March 17, 7:30–9:00am, when we will have an insightful and informative discussion on key topics facing the defense industry.
The meeting is free for members & $40 for non-members ($30 Early Bird until March 10). For more information and to register to attend the meeting go to http://adflamar17.eventbrite.com.
Information about joining The A&D Forum is at http://aerospacedefenseforum.org.
The Los Angeles chapter of The Aerospace & Defense Forum is sponsored by Moss Adams, CohnReznick, Jeffer, Mangels, Butler & Mitchell, InVista Associates, and the 62 Mile Club