"Re-inventing and Building a Business for Greater Customer Value and Financial Growth"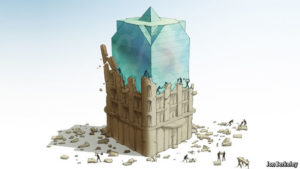 Orange County Chapter meeting on May 4
Join us in Irvine on Thur, May 4, 7:30– 9:00am, when Brian Williams, CEO, AIP Aerospace, will cover the transformation of the company from a U.S.-focused tooling-only business (short backlog/capital intensive) into a global provider of integration systems and automated products (long backlog/less capital) with highly differentiated tooling capabilities that advantage the integration business. The discussion will focus on the development and communication of strategic intent, organizational 'make vs. buy' considerations, the financial and strategic evaluation of acquisition targets, and the integration of heritage and newly acquired businesses.
Free for members ($40 non-members). Click here to register to attend the meeting
Information about joining The A&D Forum is at http://aerospacedefenseforum.org.
The Orange County chapter is sponsored by D.A. Davidson & Co., Moss Adams, and Hein & Associates.