"SIOP (Sales, Inventory, and Operations Planning) –
The key to a competitive edge and satisfied customers!"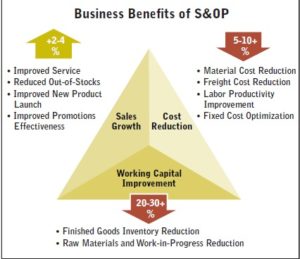 Arizona Chapter Janaury 12, 2017 meeting
As corporate leaders, we are looking for ways to gain a competitive edge and ensure we are agile and are meeting our customer's expectations. The SIOP process will enable your organization to achieve the company's goals of controlling costs, reducing capital expenses, and improving customer service.
Please join us in Phoenix, AZ on Thursday, January 12, 2017, when Blaine Kriebel, Vice President – Aerospace Program Development, Phoenix Logistics, Inc., will share the basic foundation and advantage of the SIOP process and how it can positively impact operations, inventory, financial performance, and customer satisfaction.
The meeting is free for members, $40 for non-members. For more information and to register to attend the meeting, go to http://adfazjan17.eventbrite.com.
Click here for more information about and to join The Aerospace & Defense Forum.
The Arizona Chapter of The A&D Forum is sponsored by Moss Adams and National Bank of Arizona.