Accenture Digital and Technology Showcase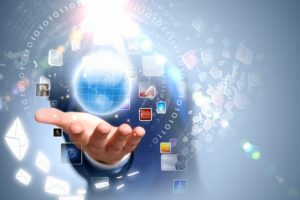 DFW Chapter meeting on January 11
One of the highlights of the recent Paris and Farnborough Air Shows was Accenture's Digital and Technology Showcase.
Please join us on Thur, January 11, 7:30-9:00am when Accenture will bring the showcase to the DFW Aerospace & Defense Forum.
They will share their latest research findings and showcase a set of cutting-edge technologies including wearable technology, blockchain, connected devices and real-time location and tracking solutions.
You will experience the future of aerospace and defense and discover how industry leaders are fully embracing digital technologies as a strategic priority.
The discussion will be led by Joyce Kline, Accenture's Digital Lead for the North America Aerospace & Defense Practice, and will take place at Accenture's office in Irving, TX.
The meeting is free for A&D Forum members and $40 for non-members ($30 for non-members until Jan 4). For more information and to register to attend the meeting, go to http://adfdfwjan18.eventbrite.com.
Click here for more information about and to join The Aerospace & Defense Forum.
The Dallas-Ft. Worth Chapter is sponsored by BellNunnally