"Design Considerations for Electrical Wiring Interconnect Systems in Drones"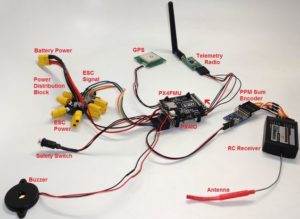 Dallas-Ft. Worth Chapter May 11 meeting
Challenges facing the growing Drone market are addressed looking at the intricacies of wiring harnesses inside drones and the dangers of having wiring that is incorrectly terminated. Empirical data from the Defense Department shows the causes and the costs associated with bad wiring harnesses and the need for increased awareness as it relates to wiring inside drones.
Please join us in Uptown Dallas on Thur, May 11, (networking at 7:00am, meeting 7:30-9:00am) when Manuel Lozano, Applications Engineering Manager, Nicomatic North America / Central Region, Aerospace, Defense and Security, will cover wiring from 3 aspects.
1. How to order wire,
2. Placement of wire harness inside drones and
3. How to recognize and prevent possible pitfalls before wire harness is installed inside a drone.
The meeting is free for A&D Forum members ($30 for non-members until May 4). For more information and to register to attend the meeting, go to https://adfdfwmay17.eventbrite.com.
Click here for more information about and to join The Aerospace & Defense Forum.
The Dallas-Ft. Worth Chapter is sponsored by BellNunnally and the University of Texas at Arlington Research Institute (UTARI).