"Motivo: Engineering Innovation across Diverse Industries"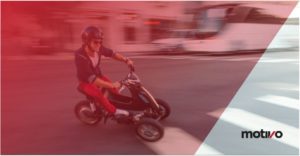 Los Angeles Chapter meeting on October 20
Motivo Engineering is a product engineering company focused on accelerating product development in the mobility, energy, Ag tech and medical market segments. Motivo's clients range from Airbus to Silicon Valley garage startups, and projects ranging from autonomous person carrying drones to next gen fitness machines.
For example, Motivo worked with a partnership including a leading aircraft interior manufacturer, an in-flight entertainment (IFE) provider, and a design studio to develop a next-generation premium-class airline seating experience. Motivo's role was to accelerate the development process by rapidly engineering and prototyping a complete seating pod including a lie-flat seat, sliding tray table, and articulated monitor. The first prototype of this seating system was needed within four months to meet the planned unveiling at the Aircraft Interiors Expo (AIX) in Hamburg, Germany. Motivo overcame numerous challenges during the build and integration process and delivered the system on-time for the AIX show.
How does Motivo develop technology that disrupts automotive manufacturing, air travel and the agriculture/food industry?
Join us in Los Angeles on Friday, October 20, 7:30–9:00am, when Praveen Penmetsa, CEO/founder of Motivo, details how a 40-person team can fulfill the distinct requirements of very diverse industries from a user and technology standpoint, and still provide the technical depth and innovation needed to succeed in these audacious projects.
The meeting is free for members & $40 for non-members ($30 Early Bird until October 13). For more information and to register to attend the meeting go to http://adflaoct17.eventbrite.com.
Information about joining The A&D Forum is at http://aerospacedefenseforum.org.
The Los Angeles chapter of The Aerospace & Defense Forum is sponsored by Moss Adams, Jeffer, Mangels, Butler & Mitchell, InVista Associates, and the 62 Mile Club