"Starting & Growing a Space Hardware Company""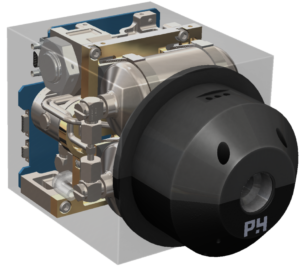 Los Angeles Chapter meeting on December 1
LA is home to many of the largest aerospace prime contractors, and a number of smaller aerospace companies are also choosing to set up shop in LA. Phase Four is building a plasma engine, a new type of in-space propulsion, for satellites and has decided to call El Segundo home.
Join us in Los Angeles on Friday, December 1, 7:30–9:00am, when Simon Halpern, the Founder and CEO of Phase Four, will discuss what it's like to start a space hardware company with only an idea and an Internet connection and build it up into a rapidly growing 18-person company over the last 2 years.
The meeting is free for members & $40 for non-members. For more information and to register to attend the meeting go to http://adflanov17.eventbrite.com.
Information about joining The A&D Forum is at http://aerospacedefenseforum.org.
The Los Angeles chapter of The Aerospace & Defense Forum is sponsored by Moss Adams, Jeffer, Mangels, Butler & Mitchell, InVista Associates, and the 62 Mile Club