"How to Professionally Manage A&D Projects"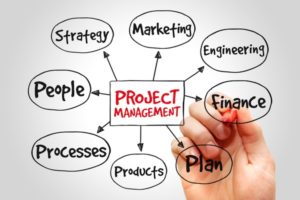 Orange County Chapter meeting on April 6
Parker Aerospace has endeavored to significantly improve project and program execution performance across the organization ($2.3B in sales, 7 major divisions, and 38 worldwide locations). In this light, the organization has established a Program Management Office that is focused on people, processes, tools and execution performance to drive a competitive advantage in our market space.
Please join us in Irvine on Thur, April 6, 7:30– 9:00am PDT, when Barry Draskovich,
Group Vice President of Program and Contract Management, Parker Aerospace, will discuss the PMO approach, focusing mainly on human resource factors including structure, competencies, key success factors and results to date that resulted in being recognized as a finalist for the PMI 2016 PMO of the Year award.
Meeting is free for members ($40 non-members). Click here to register to attend the meeting
Information about joining The A&D Forum is at http://aerospacedefenseforum.org.
The Orange County chapter is sponsored by D.A. Davidson & Co., Moss Adams, and Hein & Associates.