"The Business Value of Sales, Inventory & Operations Planning"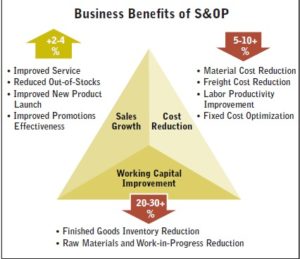 Orange County Chapter meeting on June 2
(live webstream available)
Please join us in Irvine on Thur, June 2, 7:30– 9:00am PDT (networking at 7:00am), when Shelby Miller, Supply Chain Practice Leader at TriVista, will discuss the positive impact improved Sales, Inventory & Operations Planning (SIOP) processes can have on a business, and how SIOP provides a competitive advantage. He'll discuss the real business value of SIOP, common symptoms of a defective planning process, and critical success factors needed for SIOP to succeed.
The meeting is free for members & $40 for non-members ($30 Early Bird until May 26) (attending via the web is free). Click here to register to attend the meeting
Information about joining The A&D Forum is at http://aerospacedefenseforum.org.
The Orange County chapter is sponsored by D.A. Davidson & Co., Moss Adams, Hein & Associates, and UK Trade & Investment.