Tour of FUTEK Advanced Sensor Technology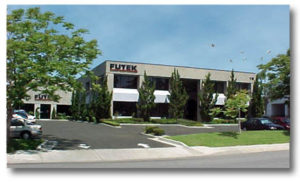 Orange County Chapter meeting on December 1
With a mindset of "Failure is not an option" and "Quality Culture" FUTEK designs, develops and manufactures Miniature load, Torque, pressure sensors and related instrumentation and software in Irvine California in an effort to provide total solutions for demanding markets such as Aerospace, Avionics, Medtech, Medical & Automation in a state of art facility.
Please join us in Irvine on Thur, December 1, 7:30– 9:00am PDT (networking at 7:00am), for a tour of this unique company.
Meeting is free for members & $40 for non-members ($30 until Nov 17). Click here to register to attend the meeting
Information about joining The A&D Forum is at http://aerospacedefenseforum.org.
The Orange County chapter is sponsored by D.A. Davidson & Co., Moss Adams, and Hein & Associates.