"What the A&D Industry is learning from Automotive"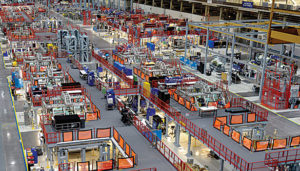 Orange County Chapter meeting on October 6
Many of the large A&D contractors are changing the way they do business to better compete in the increasingly competitive Defense market.
Please join us in Irvine on Thur, Oct 6, 7:30– 9:00am PDT (networking at 7:00am), when Ryan Blanchette, Director, Supply Chain and General Manager, Mexico operations, Cobham Advanced Electronics Systems, will discuss how the automotive business processes are influencing the changing landscape at Cobham from organizational/hiring enhancements to advance quality planning, strategic sourcing and cost modeling. Ryan will also comment on the impacts of FAR, DFAR and ITAR in Cobham's daily business.
The meeting is free for members & $40 for non-members ($30 until Sept 29). Click here to register to attend the meeting
Information about joining The A&D Forum is at http://aerospacedefenseforum.org.
The Orange County chapter is sponsored by D.A. Davidson & Co., Moss Adams, and Hein & Associates.