"Leading and Managing Change"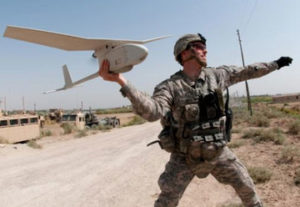 San Fernando Valley Chapter meeting on September 19
For A&D companies, "change is the only constant." Forces include lean manufacturing, composites, additive manufacturing, pressures for price reductions, the challenges of a global marketplace and global competition, difficulties in accessing a skilled workforce, economic changes, and changes in a company's customer base to name a few.
AeroVironment, founded in 1970, has faced almost all of these forces.
Please join us in Sherman Oaks, CA, on Tuesday, Sept 19, 7:30–9:00am, when Shawn Webb, Director of Operations, AeroVironment, Inc. will discuss the changes the company chose to implement and why they were necessary. He will discuss the growth potential of the company and how it differs from their previous core business and the investment methodology AeroVironment uses to drive growth.
Shawn will discuss why the missile products business unit was chosen for the transformation due to the growth potential. He will describe the Innovation and Best Practice strategy the company developed, how they approached the process, and the steps used to meet their vision of becoming a World Class Missile Producer, including the company's definition of World Class and Best Practices and how they lead and manage the change.
This presentation will help you deal with the changes challenging your organization.
The meeting is free for members ($30 Early Bird for non-members). For more information and to register to attend the meeting go to http://adfsfvsept17.eventbrite.com.
Information about joining The A&D Forum is at http://aerospacedefenseforum.org.
The San Fernando Valley chapter of The Aerospace & Defense Forum is sponsored by CohnReznick, City National Bank, and InVista Associates.