"Managing Three Aerospace Companies in 50 Hours/Week"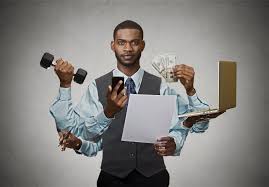 San Fernando Valley Chapter meeting on June 20
Join us in Sherman Oaks, CA, on Tuesday, June 20, 7:30–9:00am, when Steve Cormier, CEO, Global Aerospace Technology, CEO, Pacific Western Aerostructures, and VP Finance, Space Vector Corporation, will address the executive challenges of juggling three aerospace companies at once.
Steve was deeply involved with the 2006 management buyout of Global Aerospace Technology, and as CEO now owns 58% of the company. Likewise, he was involved with the 2009 buy-out of Space Vector Inc. and now as CFO owns 10% of that company. In 2015 he added Pacific Western Aerostructures Inc. to his duties and as CEO owns 100% of this company.
These companies serve different aerospace markets. Global is one of three companies that sell aircraft cargo loading systems, mainly into the passenger to freighter conversion market. Space Vector engineers and produces a variety of products used on rockets and spacecraft. Pacific Western Aerostructures is an aerospace job shop that machines, fabricates and assembles complex mechanical assemblies used on aircraft and various space vehicles.
Interesting approaches to acquiring companies will be summarized, including how these companies were acquired and how they are currently doing operationally.
In these executive roles, time management is very important. Key is the ability to multitask without getting bogged down into a projects that might be assignable to someone else within the organization.
The meeting is free for everyone. For more information and to register to attend the meeting go to http://adfsfvjun17.eventbrite.com.
Information about joining The A&D Forum is at http://aerospacedefenseforum.org.
The San Fernando Valley chapter of The Aerospace & Defense Forum is sponsored by CohnReznick, City National Bank, and InVista Associates.