"Getting Up Close and Personal – Tales of Water/Waste Systems"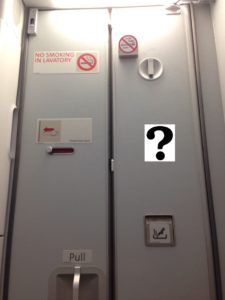 A Tour of Zodiac Water & Waste Aero Systems
Aerospace & Defense Forum Meeting in Carson, CA on September 14
Have you ever wondered what happens with water and waste during your flight? Is waste discarded into the sky? How are water and waste systems on aircraft maintained so that passengers can fly comfortably? Well, you're not the only one. Grab your bags (and some hand sanitizer) as we take you through the bowels of the aircraft's water and waste systems.
Join us in Carson on Wednesday, September 14, 7:30am – 9:00am, when David Conrad (Zodiac Aerospace Water & Waste) will show us how good water and waste systems play a pivotal role in ensuring a positive passenger experience. So sit back, enjoy the ride and find out what really goes on behind-the-scenes and the truth behind lavatory urban myths and legends!
The meeting is free for members (exclusive access until Aug 24) ($40 for non-members, $30 Early Bird). Advanced registration is required. For more information and to register to attend the meeting, go to http://adfsbsep16.eventbrite.com. Registration is limited to 25 attendees and closes Sept 7, 7:30am.
Click here for more information about and to join The Aerospace & Defense Forum.
The South Bay Chapter of The Aerospace & Defense Forum is sponsored by Moss Adams, Community Bank, and California Manufacturing Technology Consulting.